Protect Your Home
27th November 2018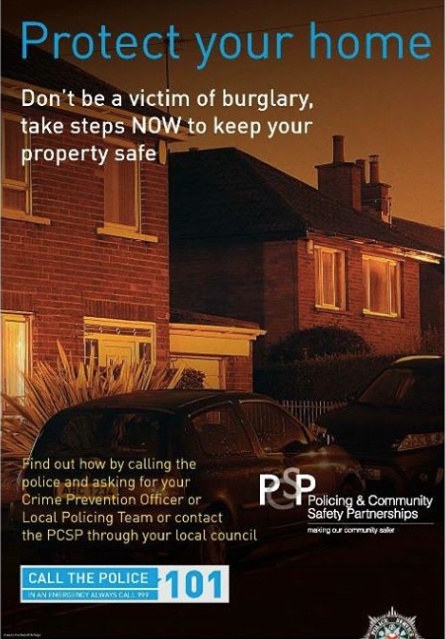 In the run up to Christmas, we want to remind everyone of our top ten tips to help protect your home;
1. Close and lock all doors and windows.
2. Leave a light on if it will be dark before you get home and consider security lights. To a burglar a dark house is an empty house.
3. Keep your valuables out of sight.
4. Cancel milk or other deliveries if you will be away from home.
5. Don't leave car keys near your door, letterbox or windows.
6. Always check who is at the door. Not sure? Don't open the door.
7. Set your alarm when going out and at night time. If you do not have an alarm consider installing one.
8. Ask a neighbour or a friend to check your property and to remove post from the porch/hallway if it is going to be vacant.
9. Inform police if your house is to be vacant for any length of time.
10. Always keep sheds and outbuildings locked and secure ladders.
Report any suspicious activity or vehicles to Police on 101 or 999 in an emergency.